Just $99 a year ($149 outside the US and Canada) brings all this to your mailbox and Web browser:

FlashPaper: Our latest breaking news, written just days before mailing, to keep you on top of the most current HP 3000 developments and advances.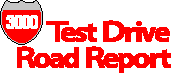 TestDrive: Our hands-on evaluation of products that can make your HP 3000 more productive and your IT career more successful.

HiddenValue: Tips and hidden commands for the HP 3000 to speed your work and simplify administration.
net.digest: A summary of Internet newsgroup discussion about the HP 3000, to teach techniques for the system and tap the experience of its experts.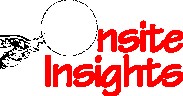 OnSite Insights: Field reports from companies on how they implement the power and productivity of the HP 3000.

NewsWire Q&A: Interviews with the key executives and experts who shape the future of HP's longest-running business server.

Online Extra: Updates via e-mail on stories in your First Class mailed issue, and an extra burst of HP 3000 news that didn't fit in print.