November, 1998
The HP 3000 division (CSY) took off with a new business plan in late October by beginning to sell 3000 solutions by the transaction, purchasing Open Skies, Inc. for an undisclosed sum.
The Salt Lake City-based company has made a ripple in the airline industry with reservation and management solutions not affiliated with any existing airline. Open Skies' recent deal to service British Airways' Go airline led to the deal that put CSY into the airline reservation business
"It was just a grand opportunity for HP to enter into a new business model," said Roy Breslawski, the CSY marketing manager who's headed to Open Skies to manage the acquired company's marketing. "It looks like a very strong business model for the future, and Open Skies has a very strong application, focused market, well-regarded name and established business."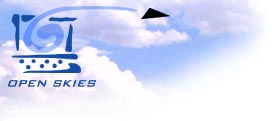 Despite the apparent coincidence, this deal had little to do with the HP reorganization just days before, one which marries support and systems in a single business unit (see story). More important is selling HP 3000 solutions by the transaction.
"The motivation is getting into a new business model," Breslawski said. HP intends to use the deal as a way to find out the true value of a transaction-based business.
"As a company we will find other opportunities to do this, other transaction-based businesses," he said. Partnerships, acquisitions, startups grown within HP all could fit into the transaction business model, he added.
Former Open Skies president Dave Evans, who remains there as the company's chief architect, said the Go deal was a new kind of business model for Open Skies. Go would be paying the software company a fee for each reservation handled by Open Skies' OpenRes software. Go wanted Open Skies to host and manage the HP 3000s handling their reservations.
Those systems are owned by HP in a separate datacenter. The commitment led Open Skies to ask HP for help in meeting manpower arrangements, which developed into discussions about HP taking over the growing company.
"We went to CSY in February to rally their support for our problems," said Evans. "We said, 'We need help getting COBOL programmers, dealing with our datacenters.' We've always had a good enough product that we didn't have to do a lot of marketing — our customers kept coming to us. There's always enhancements and new features they all want, and they all want them tomorrow. We didn't have enough programmers to handle all the enhancement requests."
Patrick Muylaert of Virgin Express, the first Open Skies customer, said the CSY acquisition may help serve the needs of the growing supplier.
"We have had an extremely good relationship with Dave and his company," Muylaert said. "Probably being his first customer, we have always had a preferred user relationship. Their strength has also become their weakness: they offered many new products, and as such needed a lot of new manpower to be able to support all of their new customers.
"In this situation they had a few possibilities, like going public or being bought by a company like HP. HP is definitely not a bad choice, in that it guarantees that the product doesn't become part of a group of airlines, like the well-known very expensive Sabres in this world."
Evans said serving international airlines and extending product support were behind his sale of the firm. Co-founder Dave Kallman has left to pursue opportunities running airlines, and will continue to consult for Open Skies. He'll be replaced by Don Applegarth, a CIO formerly of Western Pacific Airlines who joined Open Skies in July.
"We really think with HP behind us, we can take this company to places we couldn't have by ourselves," Evans said. "We look at it as positive in every direction, and hope it will be win-win for everybody involved, even our customers."
Open Skies' motivation in the deal was to gain some stature among competitors backed by other system suppliers.
"All our competitors have a big name behind them," Evans said. "Smaller airline reservation systems were like us a couple years ago, and now they're owned by Unisys, IBM, Siemens Nixdorf and some pretty big names out there. When we go to someone like British Airways and say 'We're better than these guys,' they reply, 'But who are you? You're from Utah, where's that? By the way, how much money do you guys have in the bank, and will you be there next year when we need you?' "
"We fought through those things, but it's been a battle," Evans said. "Now I think HP's going to be around a while."
What won't be around anymore is sales of OpenRes directly to airlines. The new model signals the end of sales of the software; all future deals will be based on per-transaction revenues. Open Skies' installation this summer of an HP 3000 for Skymark Airlines in Japan was the last deal outside of this kind of per-transaction arrangement.
"I don't think it's going to affect our existing customers," Evans said. "They'll still receive the support we contracted to give them and the new releases of the system." HP hasn't yet decided if it will change the support structure for the company.
"We will make more resources available to the Open Skies business," Breslawski said.
HP talent to fly
That company takes all of its 38 employees under HP's wing, where it will do business as an operation reporting to CSY general manager Harry Sterling.
"That was a condition of the closing," said Evans, "to make sure the people, more than anything else, were there. HP wanted to make sure they got them all. They came and signed all the employees before we had a deal. They did a big recruiting effort, which we agreed to."
CSY is moving more of its top talent to the new venture. Jim Sartain, the R&D lab section chief who has been in charge of all non-growth-related MPE lab functions, will now serve as technical chief for Open Skies. Sterling said he was interviewing for replacements for both Sartain's and Breslawski's posts at presstime.
Breslawski said he'd be continuing to serve as CSY marketing head for a while. Even in his new position, "I still work for Harry [Sterling]," he said. "I will be exiting the traditional HP 3000 business, selling MPE servers. What's happened with the 3000 has been very much a team effort. I came with a couple of ideas and new directions to try, but the marketing team here is one of the most talented I've ever worked with. I will be attached to the 3000 business directly for a couple more months, because we're not going to let a gap happen between myself and a new marketing manager."
Sterling is the new general manager of Open Skies. Sterling said that OpenRes is the first non-airline affiliated system of this type, and added that he expected to be managing the new venture closely in the coming months.
"I'll be spending a lot of time in Salt Lake City," he said. "The product line will really report into the software and services part of HP, because it's laid out in that kind of business model. [HP vice president and Enterprise Computing Solutions Organization GM] Ann Livermore will effectively be who I work with."
OpenRes will be sold as a product without a price on the HP price list. "It's a service-based business that's very individually tailored for every customer," Breslawski said.
"We're going for a different business model," Sterling said. "We're basically not selling servers — we're selling transactions. HP will actually host and run the systems. It's a whole new business model for HP. That's the exciting part of this. The acquisition was exciting, but also the fact that we're starting a new business model. That's something we've never done in HP before."
The startup management team will also include Marisa Morris, the CSY controller, although an Open Skies staffer will eventually take on that role. CSY's human resources manager will serve the same function for Open Skies. Breslawski said starting new HP businesses as operations within divisions is typical HP procedure.
"The general manager is responsible for bootstrapping a startup within HP," he said. "We look down the road to it becoming independent, standing on its own as a division."
An airline-independent solution
The independence of Open Skies was one element which led HP to acquire the company. Breslawski said HP was interested in buying Open Skies because it held a unique position in the market: selling a reservation product not affiliated with any airline.
"Even if it's run behind a firewall, you have to be a little nervous if you're a competitor of American Airlines and paying money to Sabre. Most of the large vendors have very tight ties to parent airline companies. We offer a complete independence."
"We were all business people at one time running airlines," Evans added. "All my people have experience working with airlines in some way."
The deal was born from HP goals, "not necessarily just CSY's objectives," Breslawski said. One of the strengths of this company in the almost 60 years we've been in business has been our constant ability to extend our technologies into new business areas — instead of becoming stale and failing on an old business model."
Estimates show more than 1,200 airlines operating worldwide, and the rate of churn is high. It's an industry where 88 percent of startups fail, providing lots of opportunity to sell businesses a solution that can impact profits. "We would not have bought into this if we didn't think we could grow the business," Breslawski said.
The deal lets airlines focus on flying, while ticketing — the second most expensive part of the business — gets handled by an organization with experience in running large datacenters.
"We are giving them more capability by not having to invest in things that are not core to their business," Breslawski said.
Copyright © 1998, The 3000 NewsWire. All rights reserved.