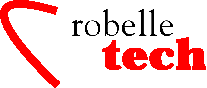 June 2004
Boosting your e3000 productivity
State of the 3000 World:
Feedback from 3k Associates
By Bob Green
Last month we heard from Taylor Lumpkin, an Ecometry expert out of Delray Beach Florida. He still has quite a few customers, who are 100 percent Ecometry/MPE. They have a few clients who are in the planning stages for migration; most are swayed into Windows/SQL simply because of perceived cost savings. He thinks that about 25 percent will homestead past 2005.
Some consultants that I tried to contact were no longer in business. Their Web sites were gone and their phone numbers were disconnected, so I assume that they probably accepted jobs on another platform. Others were having great difficulty finding work.
This month we interview Chris Bartram of 3k Associates, (www.3kassociates.com, 703.569.9189) creators of NetMail for the HP 3000 and other Internet products. Chris operates the www.3kassociates.com Web site, which contains lots of useful information for HP 3000 users. Chris has been a 3000 booster for years. When I caught up with Chris, he had this to say:
"I'm still consulting for one main client, which still runs a couple of HP 3000s, though as "legacy" systems (read-only). My primary focus in recent years has been with HP OpenView. Don't know of any sites upgrading, though a few have been buying up spare parts from various sources."
Where do you or your customers find your news on HP 3000? The 3000 Newswire, or Interex's HP World magazine, or the 3000-L discussion group, or somewhere else?
Myself, and most the people I know still involved with the 3000 read The 3000 Newswire, and monitor the 3000-L.
What percent of HP 3000 sites that you interact with do you consider "homesteaders," in that they have no current plans to migrate?
None, other than ourselves. We'll keep our 3000s running until they fall apart.
What percent of your HP 3000 clients do you consider "migrators," in that they are actively seeking to move all of their applications off the platform?
100 percent. Though the stage of progress varies wildly. For what it's worth, I make it a point of recommending non-HP systems (hardware or software) whenever I can. The (mis)treatment of its HP 3000 (non)customers by HP left a really foul taste, and a mistrust of anything HP.
Do you think the phenomena of keeping old 3000 systems alive in order to access the archived history will be common?
Health service firms may be legally required to keep the data. And in the EU I know that they require firms to keep the systems and the software that was used to generate reports for the government! (Whether they can actually make this stick is another question.)
The reason my main client is keeping theirs running is the seven-year legal retention requirements, so I suspect there will be a few other systems kept alive for the same reasons. When the data and application are so intertwined (MACS/Ecometry in this case) you pretty much have to have the box and application available should you ever need to recover something... interpreting the data from extract tapes of their databases would be an exercise in futility.
What kind of extract format did the IBM system require from the 3000?
We used Suprtool to pull out large batches of data (several gigabytes per extract) from the MACS system, then tar'd them to tape (tar is the Posix/Unix utility to archive a set of files). All came out of the 3000 easily enough. The Unix systems (AIX and some intermediate Sun systems) had trouble with the extract files being too large (some 2Gb per file limitations on some of the OSes) and we ended up having to split the large extracts up (on the 3000) and re-tar them for the Unixen.
We chose DLT tapes for transfer because even FTP'ing the data over our 100Gb backbone was taking days per file. DLT7000 has the fastest media the systems had in common. [Note: it still took them several days to load those extract files into their systems.]
The replacement system was a custom-developed application written by IBM for my client. I believe they spent about $25M on that one: a mixture of AS400s, AIX systems, and (many) Wintel systems. Siebel software was included in the mix, and some other commercial off the shelf components, tied together with IBM's WebSphere and MQSeries stuff.
Chris, we try to keep the 3000 flame alight. Thanks for all your efforts over the years.
You won't see 3kassociates.com dropping out of sight anytime soon either. My 957, 918, and 917 will be churning away (and on the 'net) till they burn up. Keeping so busy on the contracting is nice, but I do hope to make some time someday soon to update our Web site and free offerings. We're still putting out software updates — and in fact will be consolidating a new release this week.
---
Copyright The 3000 NewsWire. All rights reserved.