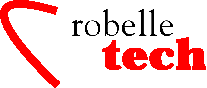 July 2002
Boosting your e3000 productivity
Web-Based Training
By Francois Desrochers
I was looking for training on Microsoft Foundation Class (MFC). This is taught at many sites across North-America, but only a couple are found in the Montreal area. The courses at these sites are scheduled at most twice a year. Last year I signed up for one, just to have it cancelled at the last minute.
Most courses last four to five days and cost around $1,500 US. Of course, this excludes travel expenses. Since I did not want to travel, I decided to look at Web-based training (a.k.a. e-learning). There were also a number of offerings. I decided to sign up with Digital Think (www.digitalthink.com).
They offered MFC Fundamentals I and II at $325 US each or $575 for both. Each course should be completed in 15 hours.
After signing up, I was granted access to the course material for six months. Registration procedure was easy, all online if you want to use a credit card. You can register via fax or phone if you want to use a different means of payment. If you pay by credit card, you have immediate access.
These courses required that I had Visual C++ installed on my PC in order to do the exercises.
Digital Think's implementation used a fair number of Javascript scripts. I could submit questions to a human tutor via email. The tutor was also there to review exercises done throughout the course. The tutor typically provided feedback within a few hours. Students picked a name for themselves when registering. That's the name other people saw. Digital Think forwards emails to their real email address and keeps it confidential.
There were functions allowing interaction with other people taking the same course. I could post questions on a discussion list where everyone else could read and reply, if they wished. Sounds like a nice feature but, from what I could tell, it was not heavily used. Most messages on there dated back to 1999 or so. I didn't feel the need to post anything there either.
I could also have one-on-one chat sessions with other students. Again, it didn't seem like it was used. Of course, people are taking the course at their own pace. They have six months to go over 15-hours worth of material. I guess not many people were actually "on the same page" at the same time, which made it hard to find a match.
At regular intervals, there were interactive quizzes. These were short multiple-choice questionnaires. They were graded automatically as soon as I had done them. Along with the results, they provided a short explanation as to why each answer was wrong or right. There were also exercises where I was given a short problem to solve, typically working on a Visual C++ project that was enhanced as I went along. In most cases, they asked that I send pieces of code to the tutor to show I had done it, and to get graded.
Some features were shown as simulations. Screenshots of a Visual C++ session were displayed with step-by-step instructions. There were also "mouseover" graphics that displayed pieces of code. I simply moved the mouse over individual statements to see a short description. The mouseover graphics did not always display properly when scrolling with the wheel. I had to use the scroll bar to get it perfect.
Parts in the Orientation module were not up-to-date, actually dating back 2-3 years. Course material was also available as PDF files.
At the end of each course, I had to fill out a survey. I could also request a completion certificate (PDF) to print for my records.
Evaluation
Overall, the e-learning experience worked well but it was not that different from using self-paced training books such as SAMS's "Teach Yourself" series. A good book probably covers a lot more material. Most books don't provide quizzes and definitely not a tutor. I think the material covered in these courses was fairly basic for my needs. The tutor was also of limited use for me. My guess is the equivalent instructor-led training classes would have been a bit more complete. However, I wouldn't have known until the end of the week — too late.
It was a lot cheaper than signing up for instructor-led classes but, for the same price, I could have bought a few good books and gone through them in a week or two.
---
Copyright The 3000 NewsWire. All rights reserved.