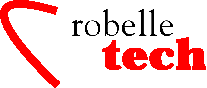 May 2004
Boosting Your e3000 Productivity
State of the 3000 World:
Feedback from Frontline People
By Bob Green
Taylor Lumpkin is an Ecometry expert out of Delray Beach Fla. who provides reports, extracts, interfaces, bug fixes, modifications, tech support, system review, EDI, XML, and whatever else his Ecometry customers require. Clients of his firm, Hire Experience (www.hire-experience.com), include Brookstone, Childcraft, Lego, Hickory Farms, and Tiger Direct.
I was curious about his experiences in the HP 3000 environment, now that HP has stopped making the servers. Below is my interview with Taylor.
Are you still primarily dealing with Ecometry shops? Do you have any non-Ecometry customers?
We are 100 percent Ecometry at this point.
Are any of your customers planning to upgrade their MPE systems? If yes, where are they purchasing their upgrades? Resellers, or Ebay, or directly from companies that have migrated?
We have a few in the planning stages; most are swayed into Windows/SQL simply because of perceived cost savings.
Where do you or your customers find your news on HP 3000? The 3000 NewsWire, Ecometry, or Robelle's newsletter and Web site? Interex's HP World magazine, or the 3000L discussion group, or somewhere else?
All of the above.
What percent of HP 3000 sites that you interact with do you consider homesteaders, in that they have no current plans to migrate.
We think that about 25 percent will homestead past 2005.
Do the homesteaders have any special concerns?
They all feel that the 3000 is a superior environment and they don't want to leave it for a much less reliable platform. They feel that the third-party hardware support combined with Beechglen will be able to support them indefinitely, or at least until backup devices are no longer available. Some project this to be as far out as 2020.
Of the 25 percent of sites that currently plan to homestead, what is the range of sizes?
They tend to be the mid-level shops with experienced HP professionals, and some small, where conversion costs are an issue. The big guys seem to all be moving toward migration, mostly Unix. However some of the biggest think that they can put all their eggs in the Microsoft basket because, they say "We already run our entire Web application on SQL Server, so we should be able to run our entire business on SQL Server." I know that all of the homesteaders would most likely continue to purchase support from Robelle because a) It is very affordable and b) Robelle provides good support.
What percent of your HP 3000 clients do you consider migrators, in that they are actively seeking to move all of their applications off the platform?
It looks like about 75 percent of them are already vested in the process and have begun planning. A few have already purchased hardware for testing and development.
Without giving client names, what is your most interesting migration experience?
None of our clients have migrated, however, several are planning to go in 2005.
---
Copyright The 3000 NewsWire. All rights reserved.