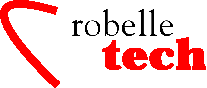 August 2004
Boosting your e3000 productivity
Consultants Sound Off on the 3000 World
By Bob Green
Last month we heard from Paul Edwards and had a detailed discussion of RAID drives on MPE. This month we feature feedback from three consulting firms: Fluent Edge, Ron Horner, and the IT Consulting Consortium.
Tom Clarke at Fluent Edge Technologies (www.fluentedge.com) writes:
We are still working with Ecometry sites, almost exclusively. I haven't recently heard any of our customers discuss upgrading to larger HP 3000 machines. We have one customer currently migrating from the 3000 to the Windows Ecometry open system. We've also had one other customer migrate to a non-Ecometry, non-HP 3000 platform. Other than that, most of our clients seem to be staying with the HP 3000 for now but are starting to look at options. One of our clients that we know of is seriously considering homesteading.
Ron Horner (www.hornerconsulting.com) writes:
My client base ranges from people are in the process of migrating to other platforms, to clients that are homesteading. The homesteaders are not looking to upgrade to the larger systems, or the latest releases of MPE. They have contracted with third parties to handle their hardware and software needs.
Those companies that have migrated off the HP 3000 are not willing to support an organization that chooses to pull the rug out from under its customer base. As much as that statement is a personal one, it makes very good business sense. All of my clients just want is to be able to run their businesses on the platform that they want to use. I am just grateful that they have chosen my company to get through this difficult time.
Craig Solomon of ITCC (www.4ITCC.com) writes:
It seems that everyone I have dealt with is interested in getting off the HP platform. I think there is a long queue of resentment for the discontinuation of the HP 3000. Linux seems to be on the horizon for most, looking to port over to inexpensive equipment and open source. I personally have been buying all equipment online, from sources that range from eBay to third-party vendors.
I think Ron and Abby's 3000 NewsWire is a good source of updated information. HP still sends out some newsletters, the Inside HP update and a few other publications, but they have a better chance at recycling then actual reading. I think more people will refer to online options over printed material. As for the 3000-L, I must admit I have not visited there in about a year.
I think about 20 percent of the 3000 sites I know are going to stay on the HP 3000 until options wear out. The changes to the technical environment are happening faster than ever and prices are still rapidly dropping. The concern of course always remains software cost and support.
For those staying with the 3000 for now, concerns are: software issues, long term loyalty, long-term solutions. Companies invested a large sum of cash into a system that was supposed to last a lot longer than promised. The fear of reengineering their environment and then have the whole mechanism pulled out from under them, causing another migration, is not a favorable future.
I have been pushing migrations towards other support companies who are better equipped to move into new areas. ITCC has decided not to follow the HP 3000 migrations and instead push further into e-commerce solutions.
---
Copyright The 3000 NewsWire. All rights reserved.