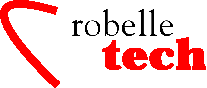 September 2004
Boosting your e3000 productivity
State of the 3000: Help for PowerHouse Users
By Robert Green
Last month we heard from consultants Tom Clarke at Fluent Edge, Ron Horner, and Craig Solomon. In the mean time, HP World was held in Chicago and we have pictures on our Web site at www.robelle.com/hpworld2004. This month we have something a little different: a company that specializes in migrating PowerHouse applications!
Last year the NewsWire covered the future of Cognos' PowerHouse and Core Migration, a company that offers to migrate PowerHouse apps. This summer we followed up with David From, Vice President, Delivery Services at Core Migration, about the state of HP 3000 migration. He commented:
"Core Migration has migrated/modernized over a dozen Cognos PowerHouse applications. The majority of the databases migrated to have been Oracle based, although we migrate PowerHouse applications to any of the market leading database technologies. In terms of the platforms that those who have migrated to so far, they include both Microsoft and Java."
"In terms of non-PowerHouse components of legacy systems being migrated, we deal with any C and any OS related components/specifics and we use partners for other components like COBOL."
"In terms of the most interesting migration experiences, that is a tough one, because in one way or another, all of these migrations have elements of uniqueness. Some have very large PowerHouse applications that are 10-plus years old and highly customized with very little documentation; some migrations are one piece of a wholesale technology upgrade project that includes significant IT Infrastructure upgrades (i.e., desktop, network, servers, etc.); some are for VARs where time to market is the most important driver and so on."
Since Cognos supports PowerHouse on a variety of platforms, we asked "What is the primary motivation for going with your method instead of sticking with PowerHouse? Price? Technology upgrade so you have the latest tools?"
David replied: "The primary motivators for one going with Core's method and tools instead of sticking with PowerHouse are as follows:
"Individuals with the PowerHouse technical skill set are becoming scarce and expensive relative to .NET developers. The scarcity of PowerHouse resources combined with the obsolescence of PowerHouse means that adding new functionality to a legacy PowerHouse application is usually no longer economically feasible. A Core migrated application in a .NET or Java environment would alleviate this situation and any new functionality that may be required can be written in .NET or Java.
"PowerHouse does not offer the openness of .NET or Java such as integration with the desktop. Consequently, the requirements of the users are not usually being adequately served nor are other IT investments being fully leveraged.
"Because PowerHouse is an obsolete language, legacy PowerHouse applications usually require a significant amount of time and effort to maintain it, let alone enhance the functionality.
"Any Legacy PowerHouse application that is being operated on an HP 3000 server has its own set of challenges given HP's decision to drop support for this hardware line, but migrating the application is one big piece of that challenge.
"The migration of legacy PowerHouse applications to .NET or Java will provide Web-access and allow for organizations to better serve/reach current and future users of the application."
The Core Migration solution sounds like it could be quite useful to some HP 3000 sites. For more information, contact David directly at dfrom@coremigration.com or 613.271.3695.
---
Copyright The 3000 NewsWire. All rights reserved.